We're the Professional Deck Builders in Middleborough, MA
Whether you're building a new property or adding a deck to your existing home, count on the certified contractors at Cran-Marsh to deliver excellent results. Our skilled deck builders construct beautiful, solidly supported decks for homes and businesses in your neighborhood.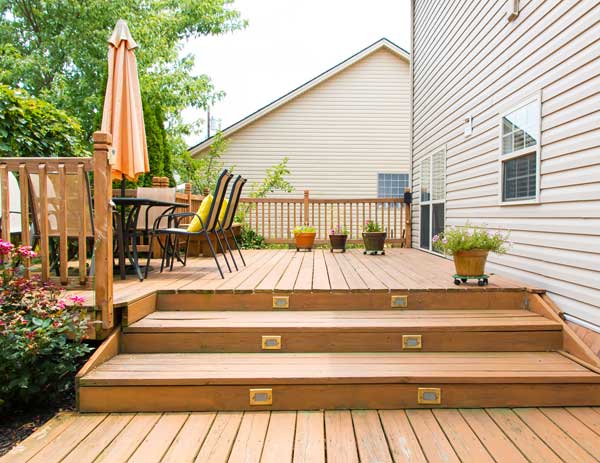 As an experienced deck builder, we can offer exciting designs that complement your needs and lifestyle. You can depend on us to deliver a new deck that will withstand years of weathering.
Expert Deck-Building for Homes & Commercial Spaces
Whether you're a home or business owner, having a deck furnishes you with multiple opportunities. If you are a homeowner, a new deck will provide outdoor space and enhance the appeal of your backyard. A deck can also be valuable to your business by providing extra seating with socialization options.
Our team can build an entirely new deck or add to your existing one to make it more functional. We are also skilled in designing and building multi-story decks with steps and railings. If you can envision it, we can build it for you!
Multiple Building & Design Options
Decks come in endless shapes, sizes and styles and deciding on the ideal deck for your home or business can be daunting. We employ our extensive knowledge and experience to help you choose an attractive deck design and complimentary materials. Whether you are looking to use your deck for entertainment, relaxation or just as an extension of your home, our deck builders construct it to fit your needs.
Get Your Perfect Deck Today
If you're ready for a brand-new deck to host family dinners and neighborhood barbecues, contact Cran-Marsh Inc. today. We will visit your property and provide a free, detailed estimate.