Expert Siding Installation Services in Plymouth County
The quality and performance of your siding affect your property's exterior looks, energy efficiency and structural durability. Your siding also creates a livable and comfortable environment for your family, staff or clientele.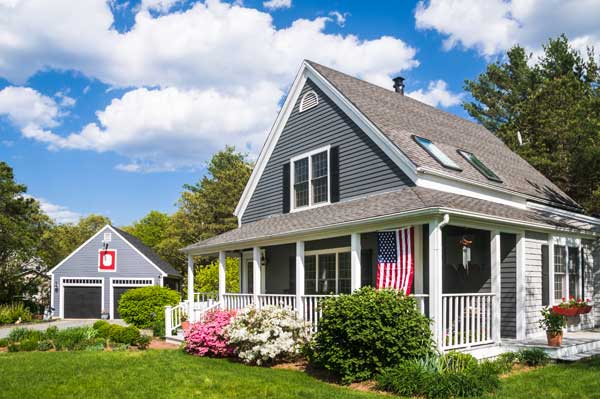 If your home's exterior looks a bit ragged after years of exposure to the elements, upgrading your siding can enhance your property's appeal and provide extra protection. Whether you need vinyl siding for longevity or specialized James Hardie products, our siding installation services will deliver the desired results.
Signs You May Need New Siding
Siding lasts a long time, but it is not indestructible. It pays to be aware of the signs that may indicate that your siding is no longer providing you adequate protection. Our neighbors who reside in Cape Cod and the Islands have to contend with the additional humidity that may shorten the useful life of their siding.
Some common signs of siding damage you should never ignore:
Warped or rotting siding indicates moisture seepage
Peeling paint or wallpaper on interior walls is another sign of water damage
Noticeably loose or cracked boards signify wear and tear
Holes in the siding may point to pests, rodents
Your energy bills are increasing, but you aren't sure why.
You might have already seen some of these signs but need a professional's honest opinion. Contact our siding experts to inspect your property and offer their recommendations.
High-Quality Siding Installation
Our team has decades of experience delivering durable, skilled siding installation services. We use industry-leading materials from manufacturers like James Hardie® to provide results that strengthen and smarten up your property. We work with all types of siding installation, including white cedar, red cedar, vinyl and Hardie plank.
If you notice any signs of siding damage, we have you covered. Our contractors can skillfully color match to make sure your replacements look seamless.
Contact Us Today for a Siding Estimate
If you're wondering whether it's time to replace your vinyl siding, don't wait too long. Contact Cran-Marsh Inc. for a complimentary siding inspection and estimate. Call (774) 419-3101 or use our online contact form to get in touch.