Get the Perfect New Roof Over Your Head
Your roof protects you and your property from Massachusetts' hot, humid summers and the cold, snowy winters. Our neighbors residing in Cape Cod and the Islands rely on their roofs to withstand the heavy rains and occasional storms that sweep through the region. Your roof goes through a lot, and there may come a time when you need to have it replaced with a new one to enjoy maximum protection and a contemporary look. Whether you are looking for wood shakes to give your home a distinctive look or a durable, attractive solution in the form of a metal roof, our roofers can install it for you.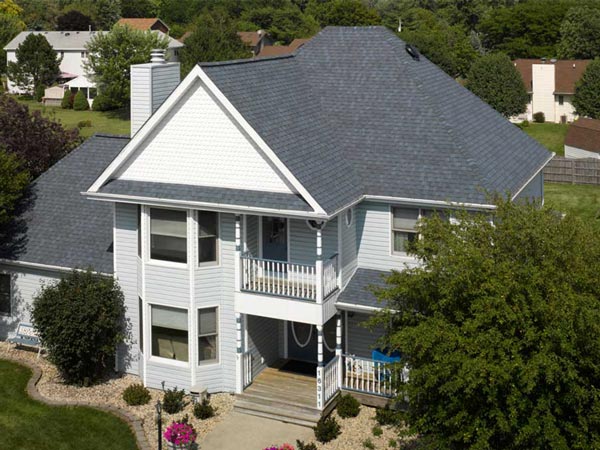 Get the Best New Roof With Cran-Marsh
Leading Industry Certifications
Since our establishment in 1982, we have been delivering perfectly-installed roofs that delight and protect our community. EPDM rubber roofing, GAF®, CertainTeed® shingle brands and Carlisle® – we are certified by the leading roofing manufacturers in the country. Our credentials demonstrate to our clients that when we install their new roof for them, we do it as per the manufacturer's exact instructions so that their roof enjoys a complete warranty.
No Mess
Our crew brings its own Equipter RB4000 to do a neat job and protect your lawn and shrubs from debris. Specialized equipment like this sets us apart from other roofing companies.
Continuous Training
We are committed to refining our installation processes and increasing our capabilities through ongoing education and training. Our trained team ensures your new roof functions splendidly and looks just as great.
Wide Selection of Materials & Styles
Our highly trained and experienced team can answer all your roofing-related questions. Let us show you how you can keep your property protected and looking good for years. Whether you are looking for red cedar shakes to make your home stand out in the neighborhood, EPDM, PVC, or the ever-popular shingle roofing, we offer you a vast range of roofing options and guide you toward the best option.
Get a New Roof Installed Today
Your search for the licensed, friendly local roofer in your area stops at Cran-Marsh Inc. To receive your free estimate for a new roof that will turn heads and safeguard your property, call (774) 419-3101 or fill out the online contact form today!"