Tackle Your Next Project With Ease
Whether you are excavating a customer's front yard to install shoring for retaining walls or tearing down a roof, you want a clean, uncluttered working environment to discharge the job efficiently. We offer equipment rental services, including Equipter RB4000 and dumpster rentals, to make your job easy.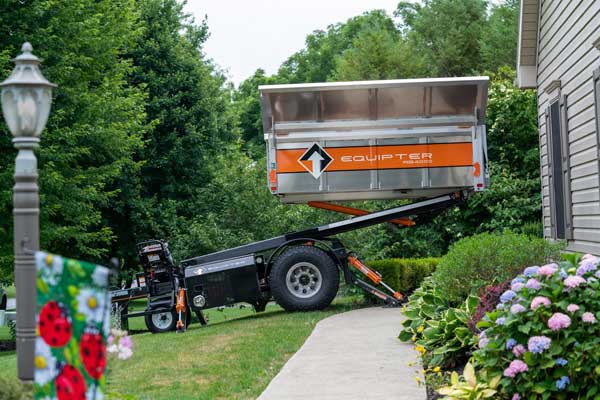 Equipter RB4000
From taking the hassle out of debris management to reducing the risk of property damage, the Equipter RB4000's 12-foot lift, 4-foot roll-back feature, and 4,000 lb capacity will change how you work.
Cut clean-up time by up to 80%
Boost worksite efficiency by 25% or more
Complete more jobs (56% of RB4000 lift owners say they can finish 2-6 more jobs each month)
Equipment rentals
Equipter rentals can be by the day, week or month. Please call for pricing.
Trash containers are $200 and $170 per ton. (it currently says $150 per ton)
Dumpster Rentals
Whether your load is large or small, our dumpsters can fit them all. You can trust Cran-Marsh Inc. to rent you the best dumpsters for your needs.
We have 13, 15, and 20-yard containers available.
Prices start at $200 for rental and $150 per ton of disposal.
Keep it Clean With Our Rental Services
Our Equipter RB4000 and dumpster rentals can accommodate any job. Our dumpsters are always available and ready when you are. For assistance choosing the right dumpster for your requirements, call (774) 419-3101 today!